Seat Concepts - Complete Seats or Foam and Cover Kits for Husaberg
Seat Concepts Comfort Seats have a wider seating area towards the rear of the seat for greatly increased comfort on long rides. This shape helps spread the load over more surface area to alleviate pressure points. Each seat was designed to increase comfort without compromising your ability to ride aggressively. The more aggressive the bike, the more aggressive the seat kit. Available as a complete seat or as a "Do It Yourself" foam and cover kit with detailed instructions for easy installation.
Availability Guide

:
If you order an item that is on backorder, we will not charge your card until the order is ready to ship.
= Normally ships the same business day
= Special order, ships in 10 to 15 business days
= On backorder from the manufacturer
| | | | |
| --- | --- | --- | --- |
| | Complete Comfort Seats - Husaberg | Cost | Add To Cart |

COMPLETE Comfort Seats (Standard, Low or Tall)
Complete Comfort Seat
Husaberg TE/FE

2013-14


SE-CSHB13

(in stock)

- STANDARD Complete Comfort Seat
SE-CSHB13L

(in stock)

- Sport LOW Complete Comfort Seat
SE-CSHB13T

(special order)

- Sport TALL Complete Comfort Seat
Gripper center and carbon fiber sides with blue stitching.

$279.99
| | | | |
| --- | --- | --- | --- |
| | Comfort Seat Foam and Cover Kits - Husaberg | Cost | Add To Cart |

FOAM and COVER Comfort Seat Kits
Comfort Seat Foam and Cover Kit - STANDARD, LOW or TALL
Fits Husaberg TE/FE

2013-14


SE-HB13 - STANDARD Comfort Foam/Cover Kit
SE-HB13L - LOW Foam/Cover Kit
SE-HB13T - TALL Foam/Cover Kit
Gripper center and carbon fiber sides with blue stitching.

$174.99
Comfort Seat Foam and Cover Kit - STANDARD or LOW
Fits Husaberg FE/FS/FX

2009-12


SE-HB0911 - STANDARD Comfort Foam/Cover Kit
SE-HB0911L - LOW Comfort Foam/Cover Kit
Gripper center and carbon fiber sides with blue stitching.

$174.99
| | |
| --- | --- |
| | Seat Concepts Husaberg Seats - Larger Images |
Complete Comfort Seats / Comfort Seat Foam and Cover Kit

Complete Seat (SE-CSHB13) / Comfort Seat Foam and Cover Kit (
SE-HB13) TE/FE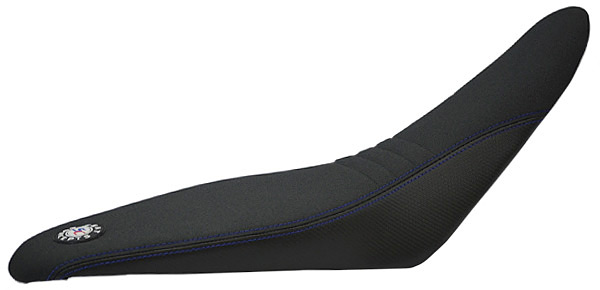 Comfort Seat Foam and Cover Kit - STANDARD SE-HB0911


Comfort Seat Foam and Cover Kit - LOW SE-HB0911L - 15mm lower than standard seat